METROTUBE
Most popular, highest rated YouTube app on the Windows Store. The only app outside the games genre to make it into the top 10 paid apps in the US.
"Awesome. Everybody says this, Metrotube is fantastic. It is sooo good! It's a great YouTube client." – Mashable [04:20]
Are you a developer? Read our blog post on how to launch Metrotube from within your app!

TWEETRO+
Tweetro+ is our solution to continue delivering the best possible Twitter experience on Windows 8 despite the recent developer restrictions introduced by Twitter.
"Really impressed with @tweetroapp on Windows 8 – amazingly cool twitter client!" – @MarkRein VP of Epic Games
WEAVE
We have partnered with Seles Games (the team behind Weave for Windows Phone to bring this outstanding news reader app to Windows 8.
"Gorgeous Weave for Windows 8 keeps you on top of latest news."
– WPCentral
"These two creative powerhouses are teaming up to bring Weave to Windows 8." – WindowsPhoneDaily

LWA SOLUTIONS
We offer design and development consultancy services to help empower your mobile workforce, streamline business processes or delight and engage customers.
"I am extremely impressed with the incredible commitment that these guys have made to the Windows ecosystem"
– Nigel Parker (Director of DX at Micrsoft New Zealand)
"Credit where it's due, we worked closely with the team at LWA on this project. They are great."
– Simon Young (Head of Product Development at Trade Me)

Unlock Superior Data Security with Top Data Room Providers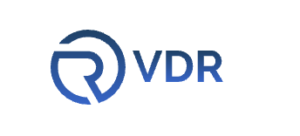 TRADE ME PROPERTY HITS WINDOWS STORE
It's been a privellage working on such an iconic Kiwi product. After months of hard work, Trade Me Property for Windows 8.1 is finaly live!